Read Time:
2 Minute, 18 Second
CM Punk can't stay away from the news. When just as people were hoping to see his harmonious return at AEW, he dropped a major bombshell. Just a few weeks before his tentative grand return, he decided to take a stroll in the WWE RAW backstage arena.
A surprise visit from 'The Best in the World' baffled the entire WWE Universe, including some of the top names in the industry. However, now he has put yet another cherry on top of this controversial cake. And apparently, a former WWE superstar who also had a fallout with the company is the reason.
Sasha Banks might have a hand in CM Punk's Impact Wrestling visit
ADVERTISEMENT
Article continues below this ad
After a surprise WWE RAW backstage visit, the AEW star decided to stir the pot a little more. On Saturday, he paid a backstage visit to Impact's Spring Slugfest at the Cicero Stadium in Chicago. In fact, he was not the only one who was there that night.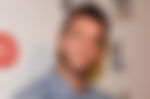 Sasha Banks, who now goes by the name 'Mercedes Mone', also attended the same event. She was there to support her friend and former tag team partner Naomi aka 'Trinity Fatu', who made her debut in Impact Wrestling that night. She tweeted about her friend's debut on Instagram, which caught Punk's attention.
Trending
'The Second City Saint' commented with "a happy face and a flexed bicep emoji" on her post. Responding to his comment, the NJPW star wrote, "We're in Chicago!! Bring your Glow sign." We all know that Chicago is Punk's hometown and the comment might have nudged him to attend the event.
So far, it is all speculation. The real reason behind Punk's visit is still unknown. However, the majority of the guesses point he was to support Trinity Fatu. And the same goes for the former IWGP Women's Champion.
ADVERTISEMENT
Article continues below this ad
Speaking of Naomi, this is her first televised appearance after she walked out from WWE, along with her tag team partner, Sasha Banks, in May 2022. It had been a long time since people saw her inside the ring. With the latter joining NJPW earlier this year in January, fans were hoping to see Naomi return to action as well.
Luckily for the fans, she did. Fans were pretty excited about her Impact debut this weekend. The two-night Chicago event was taped and will be available to watch soon on Thursday, May 4.
ADVERTISEMENT
Article continues below this ad
Watch this story – The Most Extreme Moments in WWE Monday Night Raw History!
Do you think Sasha Banks is the actual reason behind Punk visiting Impact Wrestling backstage? Or could there be another reason for this? Share your thoughts in the comments below.